Description
Gold Package – 2010 Tapping World Summit (EFT)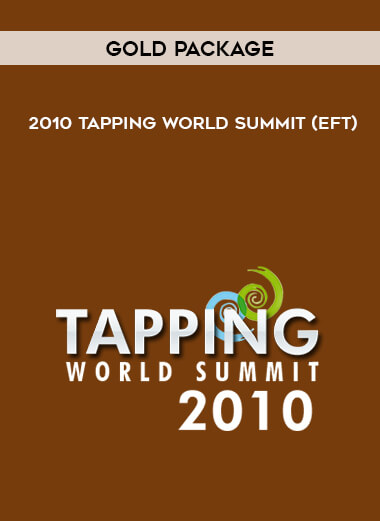 Salepage : Preview
Arichive : Preview
2010 Tapping World Summit (EFT) : A Worldwide Online Event on EFT and Meridian Tapping.
EFT or Meridian Tapping is a new discovery that combines Ancient Chinese Acupressure and Modern Psychology with startling results. Tapping has been shown to provide relief from chronic pain, emotional problems, disorders, addictions, phobias, post traumatic stress disorder, and physical diseases as helping people clear the limiting beliefs that are holding them back from attracting what they want and they will Keep You on Track to Health, Wealth, Abundance and Emotional Well-Being.
The 2010 Tapping World Summit is a rare collection of interviews from the experts that teach and live daily with the Tapping tools, applied both in their own lives and those of their clients. In fact, we're going to be interviewing them candidly — one-on-one — to extract every bit of information from them. The 2010 Tapping World Summit will also give you real-life insight into the experts' personal lives and how they utilize Tapping in their daily practice.
You can find more infomation here : http://www.tappingworldsummit.com/thankyou_t2.html
This upload is the entirely Gold Package that included within :