Description

Harlan Kilstein – The Spiritual Law of Attraction
Everything you have wanted and prayed for is just one step away…


Dear Spiritual Seeker,
Right now, if you pay attention, there's a nagging longing inside of you. Some of your fondest hopes, your most treasured dreams and greatest joys are waiting ahead of you.
Your heart already knows you are capable of attaining so much more. It's time to turn your dreams into reality.
As you may know, I've been a Rabbi, teacher and personal coach helping people attain what is truly in their heart.
I've studied sacred scriptures from around the world. Listened to the teachings of hundreds of saintly men and women. And been in the presence of these people has touched my heart.
I have made it my personal mission to make it possible for everyone who is interested to learn to awaken the voice of their soul to do so, no matter where they live, and on their own schedule, at their own pace and in a way that is meaningful to them.
This is all part of my personal soul assignment to help balance lives and heal the planet.
For years I've been telling people the answer to all their problems was in taking action.  And I still think taking action is an essential ingredient but now, it's time you invite you to the next level…

No matter what our heart's desire is – whether it's something large or something small –
you can make it happen by going to the next level – to a much higher level.
You see, I discovered something by immersing myself in the Law of Attraction
And when I discovered this – I began to shake.
Virtually every single book proceeding "The Secret" that taught about the Law of Attraction
discussed the power of prayer.
But the teachers of "The Secret" eliminated the word "God" and "prayer" from their vocabulary.  Their intent was to make "The Secret" politically correct.
By doing so, they ignored a very powerful wisdom, the wisdom of the ages…
There is a simple path to getting your heart's desires…

The Law of Attraction is a law of the Universe, given to man by God. Much like all the laws of science and nature. Much like the law of gravity.
Yet unlike gravity, which is so obvious, you can spend a lifetime on earth and not notice how the things happening to you are the result of the Law of Attraction – especially – if your eyes aren't open.
If you don't have something solid under your feet, the law of gravity will knock you on your butt. Likewise, if you don't have a solid connection to the powerful spiritual being you were meant to be, the Law of Attraction can put you in the same position.

That's what this four hypnotic CD program can do for you. It will help you to release beliefs and self-defeating thoughts that keep you from your heart's desire.
Many people are blocked because they don't know how to ask for what's important in their heart. Still others have been programmed that it is wrong to ask and they live a life of resentment and anger.
Our hypnotic CD program will transform your life and awaken the powerful spiritual being you were meant to be.
As you progress through the program you will…
Discover how to tune in to the spiritual side of yourself as you dial down outside distractions in your life so you can gain control.
Experience the different ways you can take open your mind to receive the power of love and gifts of the heart.
Connecting with your higher power by looking within and gazing up to your new future. You will have new and powerful tools of meditation and consciousness and personal growth.
Understand what to do when you don't get an answer to your prayers. There's a simple reason most people never hear.

You'll make the right decisions without ever second guessing yourself. For many people this is one of the most important principles they'll ever learn.

Please note:
You don't have to be religious to want to change your life with the Spiritual Law of Attraction.
Prayer and meditation take on many forms.
For my yoga teacher, her time on the mat is her meditation and every body posture expresses her "bavanah" or intent.
For one ancient sage, just sitting on the beach and looking at the ocean set up a spiritual chain of thoughts. The blue of the sea reminded them of the blue of the heavens. And the blue of the heavens reminded them of their connections above.
For one of my teachers, immersing himself in a sacred text made him feel as if God was standing at his side joining him in the process. At that moment, he was beyond time.
One of my Spiritual Law Of Attraction students came to me because his life was in shambles. He told a painful story of how he hated growing up in the church because he was told how to think, how to pray, and that if he didn't do things exactly as his pastor saw fit, he was a "bad person."
Once he discovered the true essence of prayer his entire life changed. He went on to find the girl of his dreams, married her, started a business that he later sold for seven figures and has a life most people only dream about. And the one constant in his life…prayer.

The great English author George Bernard Shaw once wrote, "There is only one religion, although there are a hundred versions of it."
Long ago I discovered that people of all religions were searching for the same truth.  In fact, there is an ancient proverb which states it quite clearly:

If you would like to join me on the most fascinating and moving trip up the mountain, here's the one thing I ask of you…
Be prepared to discover the Spiritual Law of Attraction working in your life.
This isn't about who's right and who's wrong. This is about you can become the powerful spiritual being you were always meant to become.
Look, I'm willing to bet there are spiritual gifts inside of you that you know you have.  It's time for you to put them to use.
Open yourself up to enormous possibilities, have your dreams become reality… and feel more connected to the world around you… the people in your life.
If you don't like the thought of improving your life and finding joy in each moment, then there's no point in reading on. This program is for those searching for more. This program is for life-long learners on a path of discovery. Searching to make their reality better today than it was tomorrow. This program is for serious people who know that life shouldn't be taken so seriously.
Unless you want amazing miracles to happen in your life all the time, stop reading this page.
It's okay to have questions and not have the answers at hand.
We've all been there. I've been there. And now you can discover the spiritual pathway out of that place. And into a life that will provide all that you need and more…
Simply learn one powerful thing…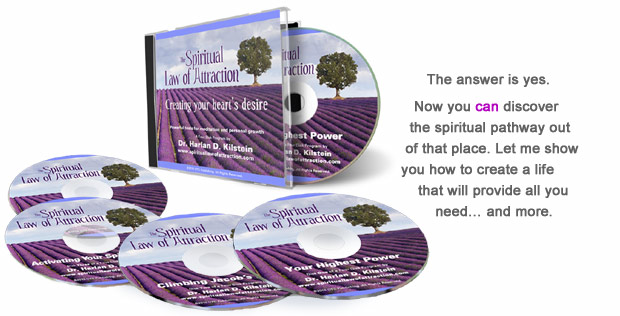 Here's a simple explanation of what you're going to get when you sign up for our four (4) hypnotic CDs: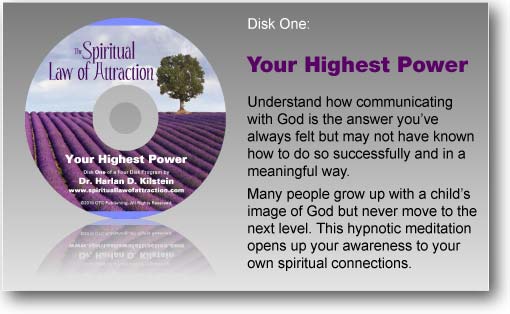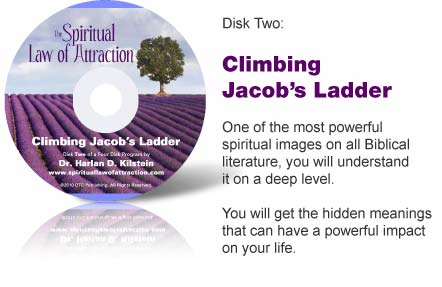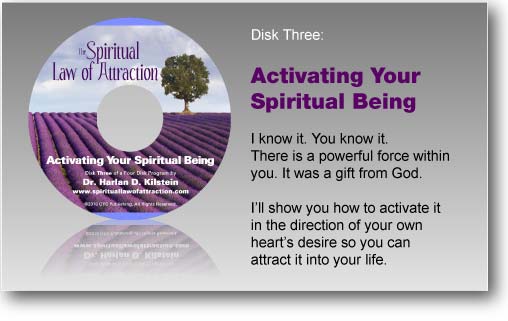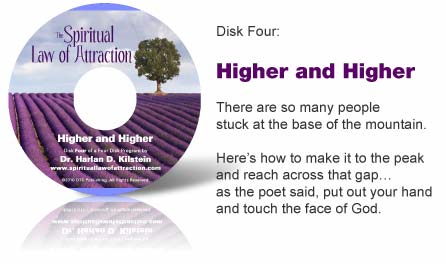 Honestly, this is some of my best work because I get to connect all the areas of life that have meaning to me.
And I hope and pray, they will touch your life as well and inspire you.
Is Anything Too Hard For God? (Genesis 18:14)
Of course not.  And there will be nothing separating you from your Heart's Desire.
These materials are not for everyone.  But if you are ready to set aside yearning for your dreams and ready to start living them, I urge you to order your set right now.
A percent of every sale goes to the Alliance for Education a Florida based 501c3 Charity that does incredible good work to better peoples' lives.
Downloads of this program are available at just $57.00. You should be familiar with downloading audio files from the Internet to take advantage of this option.
The physical CDs are $77.00 plus shipping and handling.
Remember, I take all the risk here. Listen to them with an open heart.  And if they aren't right for you, contact us and we'll arrange for a speedy refund.
Let me say right up front, these recordings are going to transform your life. When you connect with the source, all things are possible. When you live in line with your spiritual goals, everything turns out just the way you want to live your life.
Perhaps it's the fresh new perspective these techniques bring that open a window to a new cycle in your life where everything changes. All I ask is that you keep an open mind and an open heart, enjoy the sessions and then in the weeks to come, see if you can notice the changes in your life.
Let me just say I welcome skeptics and doubts.  Believe me, there was no one more skeptical than me.
I believe there is no much mumbo-jumbo out there and way too much hype.  There certainly is a lot to be skeptical about out there.
But listen up, the only reason I started creating hypnosis sessions was because I was able to discover for myself that it really does work and that's what thousands of clients tell me as well.
I am anxiously looking forward to helping you transform your life and grow as you grow into the life of your dreams.
Wishing that your fondest heart's desires come true,